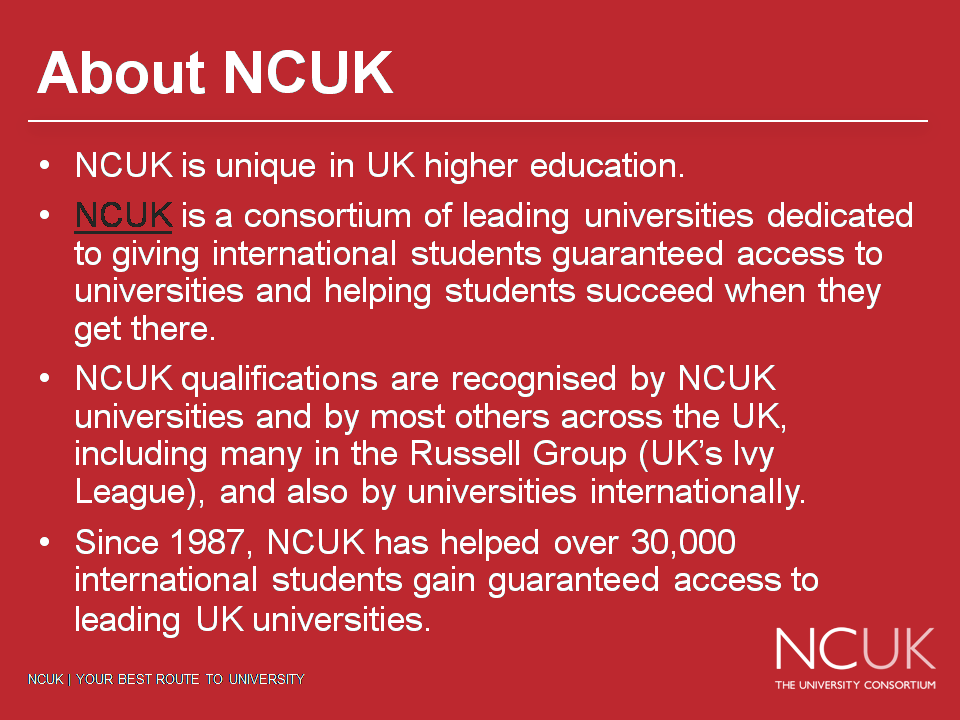 NCUK University Admissions Service:
Once you've made the decision to study overseas, you may need help with the admission application process.
In partnership with Madagascar Professional Training Centre (MPTC) Education, NCUK can:
review your options for studying overseas;
assist with your applications;
guidance on documentation needed;
share experiences of tens of thousands of students who have made similar life changing decisions over the last 30 years.
Why choose NCUK Admissions Service?
For over the last 30 years, NCUK has helped tens of thousands of students earn fantastic undergraduate and postgraduate degree at leading universities in the UK and worldwide.
Within our broad alumni network there are hundreds of ambitious and driven individuals from across the African continent, who are now pursuing successful careers all over the world. Our intention is to continue growing the reach of NCUK to create still more opportunities and support for many more students internationally.
NCUK can be relied on for independent and objective advice. We are here to serve the interests of international students, partners and our universities. Our only agenda is to help students find the right degree, at the university of their choice, get good results and ultimately, a great and valuable career.

Listed below are some of the universities in which we share a unique relationship with:
---
To find out more about the extensive list of universities and broad range of degree programmes that we can help you get onto, please contact our Representative Office here in Madagascar, MPTC Education.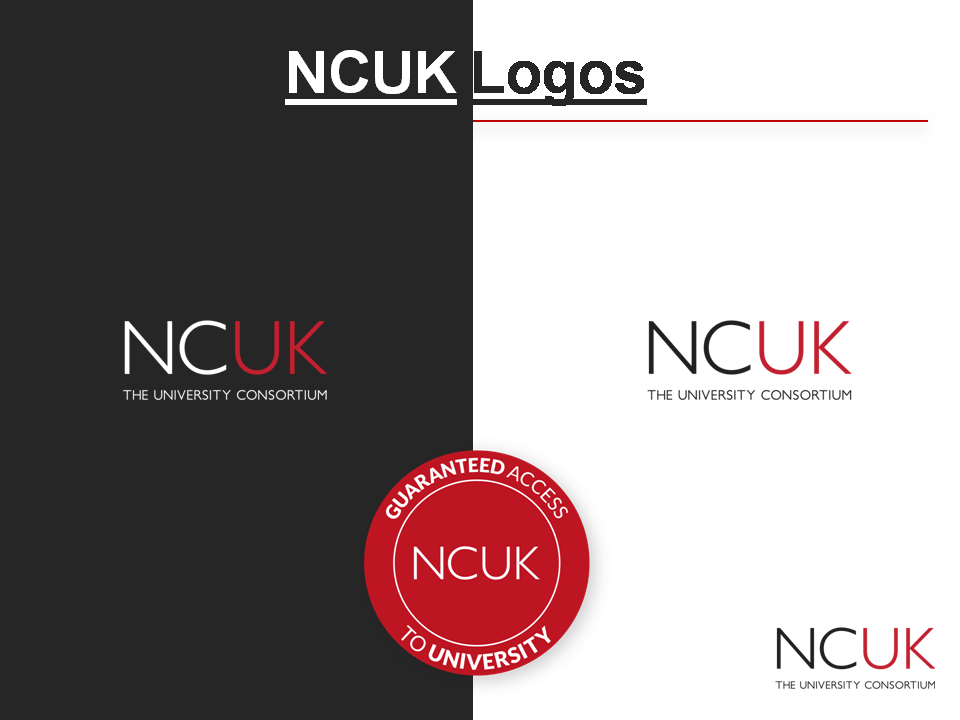 ---
"Before I heard of NCUK, I honestly had no idea of how to apply for a course in a UK university. Not only did I receive practical guidance on how to apply for a UK Masters programme but I also became more confident to gain a placement in one of the three universities I applied for."
Rotsy Ilon'ny Aina RATSIMBARISON, Madagascar,
University of Leeds