PTE General
As part of Pearson, Edexcel is the United Kingdom's largest provider of academic and vocational qualifications and offers PTE General/Pearson English International Certificate – helping learners demonstrate their English proficiency to schools, universities and governments around the world.
The test, originally developed by the University of London in 1985, is created, marked and awarded in England, and accredited by Ofqual (The Office of Qualifications and Examinations Regulation), the national regulator for formal qualifications.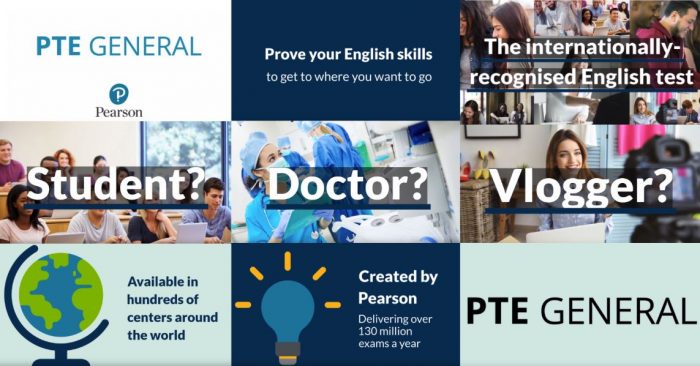 The test allows learners to demonstrate their English language ability at six different levels, each aligned to a level of the Common European Framework of Reference (A1 to C2).
It is designed to reflect language that learners can expect to encounter in English-speaking environments and has a focus on communicative ability, letting test takers show how well they can use English in practice.
The formal rules of English are tested in the context of question types that mirror how the language is used in real life – from reading comprehension exercises based on newspaper and magazine articles to extended writing items asking test takers to express an opinion and advance an argument.
Each level accurately measures Listening, Reading, Speaking and Writing.