Do you want to speak English fluently? Do you want to deepen your knowledge in English for a specific purpose?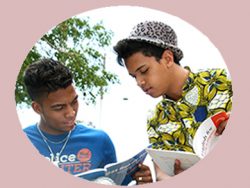 Come and join our centre, an internationally recognized institution. Our training system is subjected to revision and updating.
It allows you to:
Work in a safe and friendly place
Learn English in different ways
Make sure that lots of people work altogether in order to help you achieve your goal.
---
"BUSINESS English course"
It is designed for students who want to develop their English language skills for use in a business setting… more details here.
---
This kind of course intends to help people wishing to speak fluently with native speakers. The courses mainly focus in speaking and understanding, according to high international quality standards. Whenever you want, you can register for a placement test.  (…Registration here…)
---
"English for specific purposes"
You need to learn a specific area in English? On your request, we offer various English courses for specific purposes. Through this kind of course, you will be able to understand and use specific words properly. Here is a list of the courses. You can come and register whenever you want.   (…Registration here…)
Medical English
Aviation English
Biblical English
Banking English
SERVICES