Business English Tests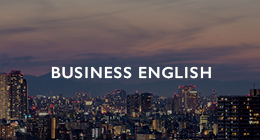 Pearson offers a range of business English in association with LCCI.
LCCI International qualifications from Pearson are offered through a growing network of over 4,000 centres, supported by extensive learning resources and easy online administration.
The qualifications are taken in over 80 countries and each year over 500,000 are awarded across the globe.
LCCI International qualifications offers qualifications and diplomas in a range of subject areas, covering all the key functions of business:
Languages
Financial and Quantitative
Marketing and Customer Service
Business, Administration and IT
LCCI International qualifications enjoy widespread recognition from employers, universities and professional bodies.
ENGLISH FOR BUSINESS
Designed for students who want to develop their English language skills for use in a business setting – this test is offered at five levels catering to students from a wide range of backgrounds. Assessment includes a compulsory reading and writing examination along with optional speaking and listening assessments for all levels. Please download our fact sheet below.
To book your English  test for Business English, please contact us directly.